You are invited!
To Salute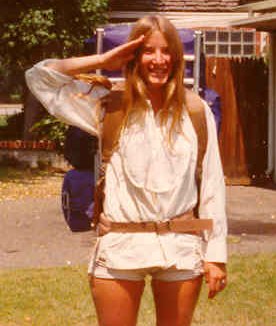 Nancy Walker's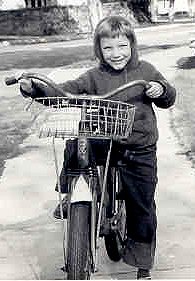 50th (shhh!) birthday
    Saturday, October 11, 2003, 6-10:00 p.m.
Festivities begin at 6:00 sharp:
First Presbyterian Church, 704 Whitney Ave., New Haven  (map) ( directions)
with presentation of the original musical : "Nancy's Life"(A surprise!!!)
Immediately after the show (about 7 p.m.), the Party continues with food, fun, conversation and memories at:
      TheMcCormick's house, in North Haven(directions from me by e-mail or at the Church)
     Adults only please. Please reply by e-mail to Jim Clark as soon as possible, and no later, please, than October 4, 2003. Let Jim know if you can help with food (Please!) or with spare beds for out-of-town family members (Friday or Saturday night, 10/10 &10/11).
    Although Nancy knows of the party, she does not know the full guest list. Nor does she know any details. Let's keep it that way. Nancy's real birthdate is October 6, 1953.
E-mail Jim with any questions or helpful party ideas.